Our Programs Help You Grow Your Relationships

Human beings are made for communion yet few are taught even basics about communication. Our programs help you discern your communication patterns, not only how you communicate to others, but also to yourself. Each program affords the time and forum to reflect on the direction of your life, your vocations, your gifts, your needs and desires. Such reflection is pivotal in the transformation process; it is also very much enjoyed by each client who often has neglected his or her interior spirit.

Every program has a minimum of twenty four chapters which take anywhere from six to eighteen months to complete, and which address the whole person, body and spirit. From our simplest marriage enrichment program for happy marriages to our highly intensive marriage recovery programs for couples on the verge of divorce, each has three core tiers:

Communication Tier
Here you work one-on-one with a mediator to: (a) examine and boost your style of communication; (b) learn the rudiments of healthy conflict resolution; (c) anticipate and "self-mediate" your own disputes, tensions and controversies; (d) develop spousal and parenting rules for fair fighting.

Spiritual Tier:
You do not have to be religious, but merely curious. In this tier you increase your dialogue skills and ponder your vocations and gifts as you consult with a spiritual director. In this tier, you examine questions about faith, virtue, and the substantive things that bring internal peace. Our programs were developed by a Catholic priest/educator and a Catholic lay-woman/mediator and thus are faithful to the teaching of the Catholic Church. However, couples of all faiths are welcome. The dialogues, rooted in Natural Law and the Judeo-Christian tradition, are designed to help you explore your free will, the concept of personhood, and life's major decisions.

Mental Health Tier:
Here you work with a outside counselor to discern and recover from any dysfunctional emotional patterns or psychological wounds that may hinder your relationships, or sabotage your goals, or impair your choices for happiness. We have a list of approved counselors for many locations. Most are coverened under health insurance policies but not all. If you have your own Counselor, he or she must be first approved by the Program.

---
Healing Will Not Make You Clones of Each Other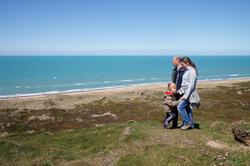 The healing of relationships allows you each to recognize the mystery in each other. In a healthy relationship, there will still be differences and disagreements, but the individual is respected and valued, even in the face of those differences. In a truly intimate relationship rooted in love and respect, there is a constant growing cyle of self-giving and unconditional acceptance so that as trust grows, love nurtures a deeper and deeper intimacy. There is no friendship like that of a husband and wife who do not give up on each other. That is a friendship that inspires family and friends alike, it witnesses to society about what is important, and allows the family to become a solid building block of the culture.

Keep in mind, there is no perfect relationship. Many are tempted to end a marriage in the face of this great lie, only to go through another or a series of failed relationships. There are either relationships in progress, where the spouses press on until they attain new growth, or there are failed relationships, where the spouses have given up. Give your marriage both a change and a new opportunity for growth as you each become the fullness of who you were meant to be as a unique individual in your own right, and also as a couple together. Don't give up! If these programs are not for you, keep searching until you find the help you need. The rewards of working together through the tough times in a marriage are priceless.
---