WHAT ARE THE COSTS INVOLVED IN GROWING A NEW RELATIONSHIP?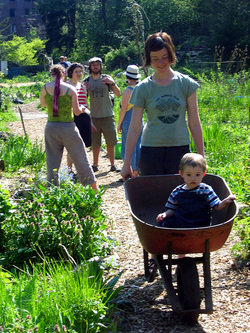 The first cost to you is some emotional and spiritual heavy-lifting as you raise up your thoughts, your self-talk, your habits for a long hard self-scrutiny. You need to weed out the ugliness and plant new seeds of wisdom. That part is a bit like a personal retreat as you discover the things you dislike and want to change, or as you finally are able to admit to your gifts and talents, and your hopes and dreams. Most people like this part because they discover what has been holding them back from attaining happiness and peace.
Fees vary depending upon the program length and intensity of conflict requiring
resolution. individual programs are less costly than Joint programs or Family programs. Some programs need to be more intensive than others.We also have simple programs of renewal that are the least expensive. Give us a call and we can help you discern your needs. We also have a limited amount of financial aid that can be availabe. Military and veterans receive a special ten percent discount for their great service to our country.
However,there are costs other than monetary ones. It will cost you time and energy to discover the source of your conflicts. You will need to be willing to look in the mirror and see yourself as you are, and to leave the door open to new possibilities. So there's a bit of heavy lifting of your thoughts as you examine your convictions so that you can discern how you can attain the freedom that God intended you to have to be happy. This is not about superficial happiness. We are talking about that deep inner peace and serenity that can often get away from us, sometimes for years.
All of our programs are dramatically less costly emotionally, physically, spiritually and financially than a contested divorce and custody battle which can cost each spouse many tens of thousands of dollars or far more. All of our programs also respect your privacy and do not create public records as would a divorce litigation. A husband and wife have nothing to lose because if a Joint Recovery Program fails to yield a reconciliation, after you have finiished the program, we will help you draft your own property/custody settlement agreement that reflects what you both desire at no additional charge that you could take to an attorney.
What you gain from these programs is priceless for you are taking the time to discover all of your goodness, your gifts, your callings, your dreams and missions.
If you would like to speak to a mediator, we can help you discern if our programs can help you and if so, which program would be most beneficial. Contact us at
Info@MarriageandFamilyRecovery.com
A mediator will call you back to discuss your own needs. Nothing is ever hopless, There are limitless ways to solve every problem.
God bless you.
---